AI (Artificial Intelligence) will undoubtedly be technology's hottest topic in 2020. In anticipation, NEXCOM will present its latest AI edge computing solution at Embedded World 2020, taking place February 25-27 in Nuremberg, Germany. NEXCOM's solutions for AI systems act as mobile, desktop, and server processing units in the fields of transportation, machine vision, and factory automation and include discrete graphics card options from Nvidia, Intel® MovidiusTM, and Google Coral for video analytics.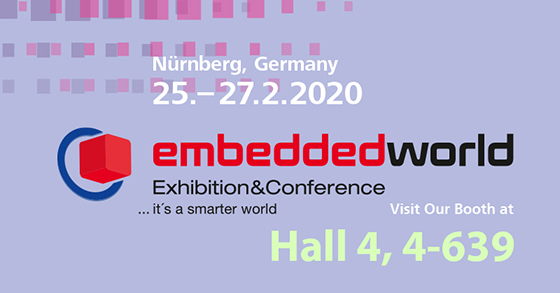 NEXCOM will present its new, state-of-the-art advanced telematics computer, the ATC 8110. Armed with a top performing 9th Generation Intel® Coffee Lake processor and most advanced NVIDIA® GeForce® RTX 2080 Ti sub-300W graphics card, the ATC 8110 becomes a powerful tool that satisfies a wide variety of applications, such as autonomous driving, ADAS, object/people recognition, people counting, safety inspection, and video analytics. Not only that, the industrial-grade build allows for better connectivity and extended use, saving on potential maintenance and replacement costs.
In bringing you the ATC 8110, NEXCOM's Mobile Computing Solutions team is dedicated to providing solutions for smart public transit, first-response vehicles, and material handling in the transportation market.
For those attending Embedded World 2020, be sure to visit the NEXCOM booth!.
Collect your free e-ticket now!
Voucher code: 431606

Event Details
Dates: 25 - 27 February 2020
Exhibition Center: Exhibition Centre Nuremberg
Booth: Hall 4, 4-639